Take a Tour of WorkTrakkerPRO
Our web-based work-order management tool organizes, documents, and schedules maintenance (and preventive-maintenance) tasks for your entire organization—from expensive heating and cooling systems to the tiniest wing nut.
You can expand WorkTrakkerPRO's capabilities when you integrate it with AssetTrakker (free with your WorkTrakkerPRO subscription). Our inventory-management system stores and tracks critical info like repair histories, product warranties, serial numbers, insurance policies, and more.
Learn more about WorkTrakkerPRO, check your rate here, or contact us now with any questions.
Want to test it out for yourself? Get a free 30-day trial! We just need a little info, and we'll set you up in no time.
Now, let's take a tour of WorkTrakkerPRO.
1. We'll begin by reporting a maintenance problem.
Identify the problem you wish to report.
Note: This screen can be customized with your specific problem types and icons.
Click the Lighting icon to continue.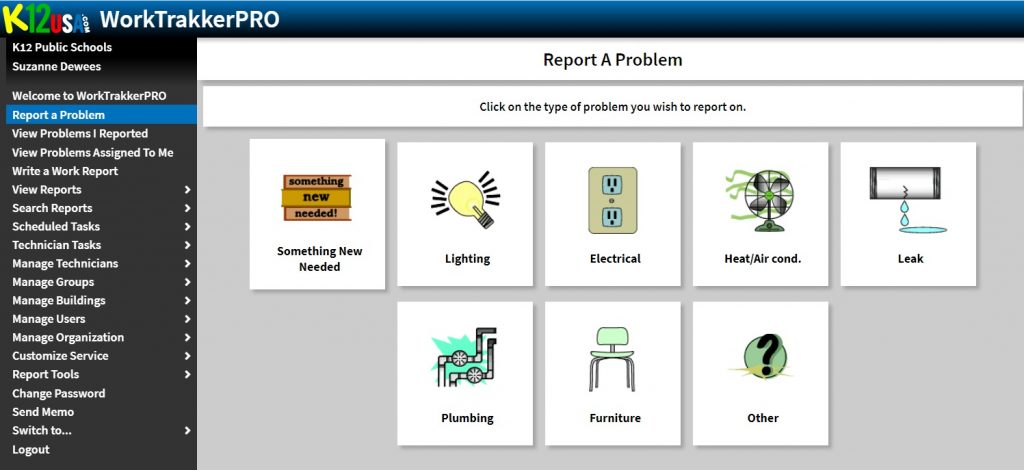 ---
2. Now let's zero in on the exact problem.
Select from the list of common problems.
Click Bulb burned out.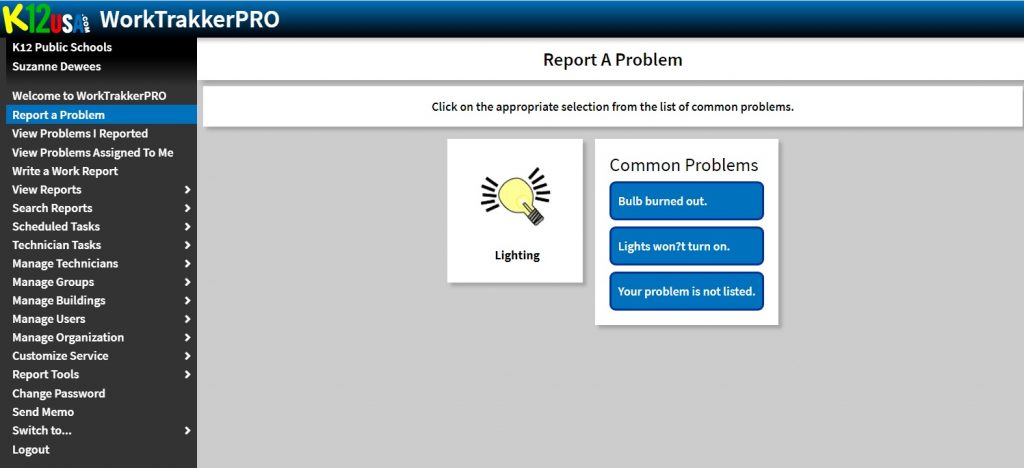 ---
3. Next, give details and exact location and submit the request for processing.
Note: This screen is shown with additional form fields ("Asset Location" and "Asset Item") configured with AssetTrakker.
Click the Add New Problem Report button below to continue.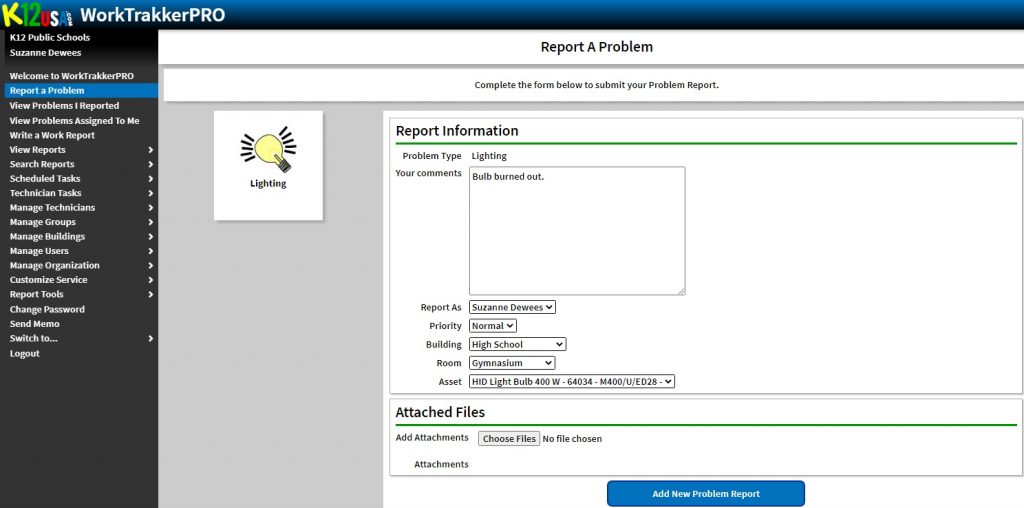 ---
4. That's it!
Your problem has now been entered into the system and will be assigned to a technician.


---
5. Here's your emailed receipt.