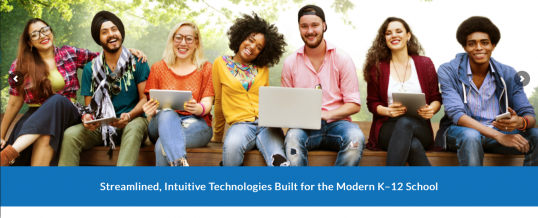 Sleek, easy-to-use interface allows customers and visitors to quickly search for products, find up-to-the-minute EdTech info, and log in to their accounts.
On February 1, 2017, K12USA launched a redesign of its website, www.K12USA.com. The clean, user-friendly new site provides customers, prospects, and other visitors with easy-to-find information on its portfolio of about 20 products—all created specifically for the unique needs of K–12 schools.
Improved functionality makes it simpler than ever to sign up for free product trials, instantly find subscription rates based on school size, request tech support, tour products, and register as a new customer.
Visitors will find in-depth information on a range of products and services, from the SecureSchool Internet filter to an IT-ticket-management system, TroubleTrakkerPRO. Written in plain English, not "techno geek," the content is approachable and easy to understand.
"Our website has always been an important tool for sharing information, announcing product and software updates, and establishing a two-way communication with our customers," says K12USA.com founder and CEO James Punderson. "This redesign has a refreshing new look, plus we've added a blog to keep visitors up to date on a variety of tech, security, and productivity topics relevant to K–12 schools."
K12USA's logo has also been modernized to reflect the company's updated branding.
The K12USA.com Knowledge Base, which has always operated as a separate entity from the main site, remains untouched and will continue to serve as a help and support portal for customers.
To view the new website, visit www.K12USA.com. For more information, call 877-225-0100, or email support@K12USA.com.
Summary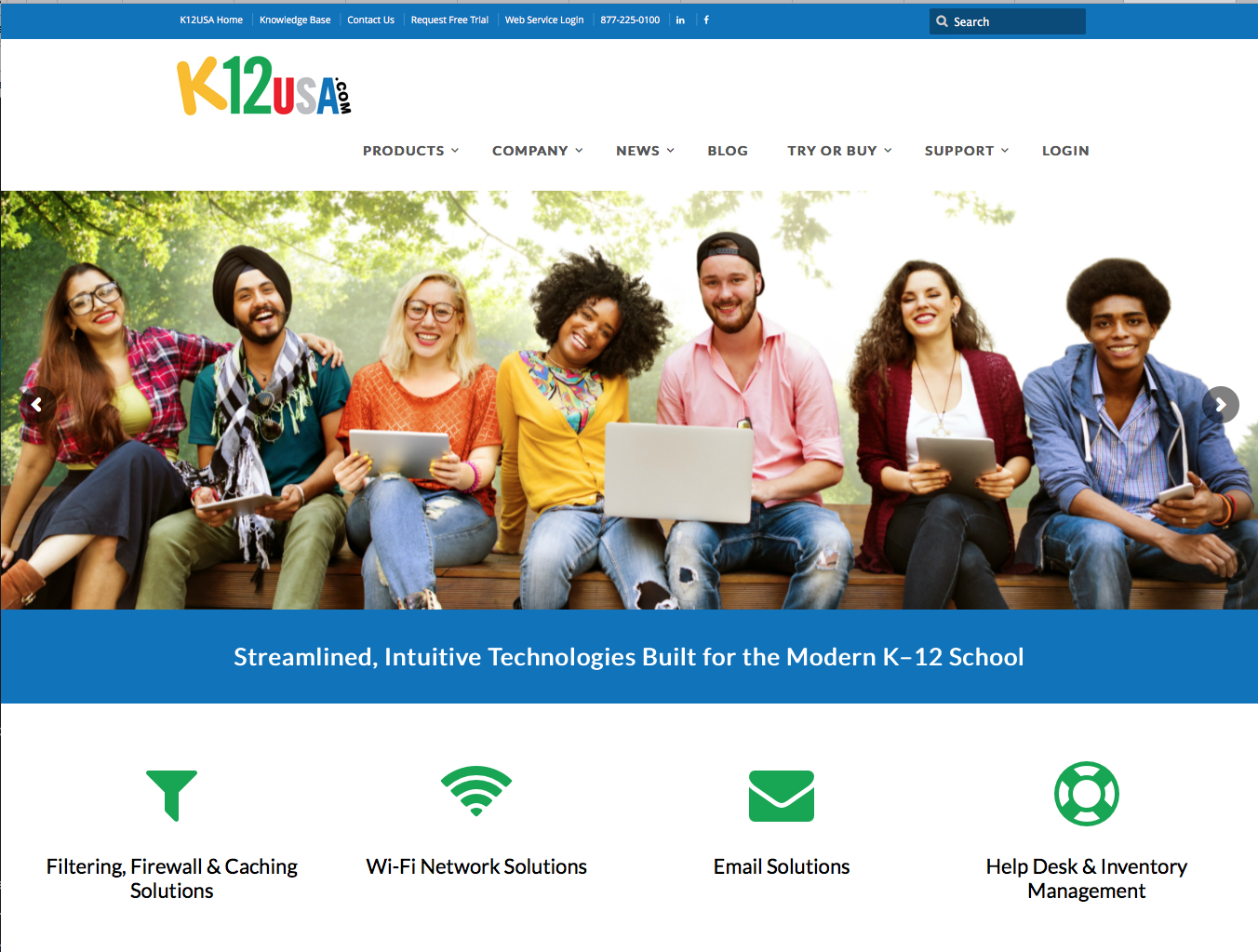 Article Name
K12USA Announces Launch of New Website
Description
Revamped K12USA website features clean interface, user-friendly navigation, in-depth product info & new sections, like Meet the Team & EdTech Dictionary.
Author
Publisher Name
Publisher Logo