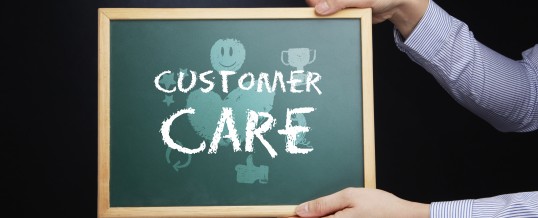 World's most-told lie? "We have great customer service." Your due diligence will uncover the truth. 
So, you just purchased an expensive system for your school. You were wowed by the product and impressed with the promise of "great customer service."
You may even have paid for an enhanced service plan, which would surely guarantee top-notch support.
When something went wrong (as it inevitably does), you called the tech-support hotline. After punching through a phone tree, you sat on hold for a very long time, listening to Opus Number 1 play in the background. The person who eventually picked up had a vague idea of what your problem might be and consulted his cheat sheet just to be sure.
Perhaps you spoke to someone in a faraway land whose English was broken or heavily accented, and you had trouble communicating.
At the end of the hour-long session, your issue may or may not have been resolved. Great customer service?
Then there was that time your school outgrew its system and needed more capacity. The vendor was more than happy to upgrade it—for a heart-stopping fee.
What once seemed like a smart decision that meshed perfectly with your budget suddenly feels foolish—and expensive. Great customer service?
Silly us. We should all know by now that "great customer service" is a throwaway term that every company uses and few really honor.
We know the feeling all too well. Some of us here at K12USA.com have worked in K–12 schools, purchased IT equipment, and had the same frustrations with vendors.
When we started the company in 1999, we did it as a kind of "protest": We would make great customer service the crux of our business and…wait for it…actually follow through.
We tend not to toot our own horn, but we think—and have been told hundreds and hundreds of times by our customers—we have the best support in the industry.
So next time you're in the market for a new product, ask prospective vendors these questions.
This is what "great customer service" really looks like:
Do you guarantee (i.e., fix or replace) your product for the life of my subscription?
When you see that my device is at capacity, will you alert me before I have a problem?
Will you provide free equipment upgrades should I need added capacity?
Will you ground ship my products free, both ways (in the continental U.S.)?
Do you offer free software updates?
Is your tech support free?
Is your tech support in the U.S.?
Do you generally resolve issues in one phone call?
Does your tech staff pick up the phone right away?
Before I commit, can I try the full product for free for a month or longer?
If you were to call us, we'd answer "yes" to every single question—and so should everyone you contact.
Don't let your next vendor get away with empty promises of "great customer support." Ask questions, do your research, and never settle.
Here's an example of great support, or "passion-based service design," which one frustrated customer experienced at Apple.
What's been your experience with support—great? Or ghastly? Share below in the comments section.