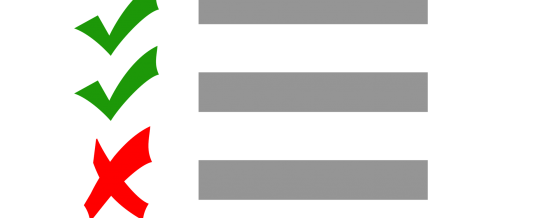 New school year—new headaches? With the ever-changing landscape of K–12 technology (New products! New rules! New needs!), the job of an IT director can be heartburn inducing.
A little bit of planning will go a long way. To help you get organized, we've compiled this handy EdTech checklist, so nothing slips through the cracks as you dive into the year ahead.
Make sure your budget is up to date and that you've accounted for all your school's needs.
Review your school's users' policies and revise if necessary. Have there been changes in BYOD, take-home programs, or Internet-access policies?
Update software across all school devices, and ensure tablets, laptops, and desktops have been cleaned.
Take inventory of power outlets. Are there enough? Will you need extension cords?
Check that all your wireless access points, printers, and other appliances are alive and well.
Assess your wireless-networking capacity. Has it grown? Can your current setup handle the load? If not, what upgrades are needed?
Evaluate your CIPA-compliance status. Are your filtering practices up to code? With the increasing popularity of HTTPS sites, it's important to content-filter encrypted traffic. Check out tools like SecureSchool's SSL Intercept for a "trusted man in the middle" solution.
Know the names, locations, and contact info of your tech team. Implement a cloud-based ticketing system, such as TroubleTrakkerPRO, to automate your help-desk processes.
Get E-Rate ready. Filing season will be here before you know it. Make sure all your ducks are in a row and that you don't miss out on funding.
Educate students and staff on safe Internet practices, including topics like:

Cyberbullying
Sexting
Correct password usage
Phishing scams
The consequences of unacceptable online behavior, such as bypassing the school Internet filter.
Communicate with parents about school-tech policies and offer recommendations for keeping their kids Internet safe at home.
Read popular EdTech blogs to stay current on the latest tips and trends. For starters, check out:
What's on your back-to-school checklist? Let us know in the comments section.